FEATURE ARTICLE: Zabak Landscaping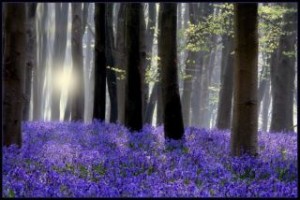 Ideally, one's home – both on the outside and the inside – reflects the personality and the soul of the homeowner. In reality, however, this is not always the case. No homeowner ever purposefully plans to have an aesthetically-unappealing yard each spring and summer, but often times the day's responsibilities overshadow a homeowner's attention, energy, and money and leave little left over to even think about where to start (beyond simply cutting the lawn!) in creating an outdoor living space that is calming, colorful, and far from a cookie-cutter design. Fortunately for the residents of Garfield Heights, designing, enjoying, and maintaining an outdoor space that truly reflects and inspires the homeowner is both doable and affordable through Scott Zabak, owner and operator of Zabak Landscaping, Inc.
Established 20 years ago in Garfield Heights, Zabak Landscaping, Inc. is a full-service landscaping company offering everything from total landscape design and installation on a "blank slate" of land surrounding a new home to providing owners of century-old homes with weekly lawn and foliage maintenance. Though lots of companies boast that "no job is too small or too large," this mantra actually holds true for Scott ~ a dedicated, creative, and knowledgeable landscape architect who enjoys consulting with both new and established customers on the countless possibilities in creating a beautiful exterior space on their particular lot of land ~ whether that be rolling acres upon acres or a modest postage stamp space.
Either way, the result is always the same; Scott works the land as if it were his own. His passion and unbridled enthusiasm in sharing his talent for designing, installing, and/or maintaining a homeowner's exterior space is ever-present. He takes pride in his work and values the business and loyalty of his clients. He's not a part-time landscaper; he's not a laid-off-worker-turned landscaper; he's not a moonlighter. Scott Zabak is one of NE Ohio's most sought after, highly-respected, and affordable landscapers because, quite simply, he loves what he does.
And it shows.
Without a doubt, Scott was able to launch his career confidently in this highly-competitive market and successfully start his own business two decades ago as a direct result of the profound influence his parents and grandparents had on his upbringing. He learned from an early age that all things are possible through an exceptional work ethic, through steadfastly pursuing one's professional passions, and through consistently providing nothing less than superior service on each and every project ~ no matter how big or how small.
Proprietors of the vastly-popular Zabak's Tavern & Restaurant on 78th and Union, Scott's grandparents set the precedence for their grandson's business acumen. They created a successful business from scratch by working hard, by preparing every Slovenian dish and Friday fish dinner as if it were for their own family, and by, quite naturally, making each patron feel respected, appreciated, and at home (having some of the best live Polka bands in town perform at their pub didn't hurt either!)
Growing up in such a hard-working, love-filled family couldn't possibly produce anything less than a confident, respectful, and hard working son. In 1990, Scott borrowed his dad's push lawnmower and set out to secure his first customer in Garfield Heights; twenty years later ~ he maintains the loyalty of an ever-growing portfolio of established accounts across NE Ohio while securing new business with the neighbors and referrals of his long-term clients.
Scott strives to help each homeowner create an outside living space that is not only functional, but also harmonious with the natural environment. He understands that although many homeowners want a property where friends and family can gather for a backyard brouhaha and butterflies and birds can dance from blossom to blossom, Scott knows that a homeowner's time, finances, and ever-present angst of not knowing where to start first can often create seemingly-impassable variables in the mind of the homeowner that, more often than not, lead to procrastination and a mumbled sigh of "I'll get around to it tomorrow!"
With Zabak Landscaping, Inc. providing customized and affordable professional landscaping services to the residents of Garfield Heights, homeowners can start enjoying their yards right now – and throughout the summer season while the flowers are in full Technicolor, the neatly-trimmed lawns are welcoming beneath bare feet, and the sculpted shrubbery are perfect backdrops for family photos.
So what does this exceptional landscaper do that sets him apart from all the rest?
Lots of things.
For starters, he'll meet with you at your property and listen to the goals, ideas, and budget you have set for your outdoor space.
Then he'll conceptualize a few choices for you; while all of them will keep your best interests in mind, some of them will encompass options you may have never before considered. Perhaps just what your yard needs is a fountain, an irrigation system, a patio, or a pond. Maybe it longs for some new plant life, some colorful flowers, or an English garden. Maybe you'd like a functional path leading to a BBQ pit or unique hardscaping beckoning visitors to a butterfly bush. Perhaps all you need is a reliable and reasonably-priced landscaper to maintain your lawn each week.
Whatever it is, Scott will note your requests and respect your ideas; he'll then combine them with his years of experience and training to create a yard that is low-maintenance, has curb appeal, promises a return on your investment, provides many wondrous moments of enjoyment, and is beyond what you had hoped and imagined.
For a free consultation (or to try to get some inside information on the secret ingredients of his grandparents' klobasa, goulash, and potato dumplings) call Scott today! (216) 398-9790.
For all new and established clients who call Scott for a quote on a new landscaping project and mention this article during that initial call will receive a free potted plant from Zabak Lanscaping, Inc.!
Fully insured and licensed through the State of Ohio,
Zabak Landscaping, Inc. is a member of the BBB with an "A+" ranking!
Would you like a feature article written about you or your business? Call us today for details! (216) 475-2963