FEATURE ARTICLE: Tower Reliable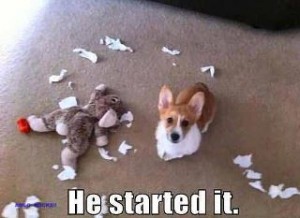 "Rely on us to do your dirty work…because you have other things to do."
With a sparkling reputation based on reliability, value, and integrity, Tower Reliable has become Northeast Ohio's most sought-after and highly-recommended commercial and residential cleaning service of choice. During these highly-competitive times in both our national economy and our local community – when many one-man, fly-by-night cleaning companies are just starting up all over the Internet and national franchises are cutting quality while increasing fees, it's quite an accomplishment for a local cleaning service to be standing strong on top of the heap.
So, what makes Tower Reliable different from all the franchise-run, chain-driven, or moonlighting individuals who also offer cleaning services?
Lots of things.
For starters, once you meet the owners of Tower Reliable ~ Chris Chrzan and Carlton McDonald, it's easy to understand how businesses and individuals so confidently and comfortably choose Tower Reliable products and services over any competitor's. They are clean-cut, professional, Christian-oriented family men who are educated in, skilled at, and clearly passionate about the residential and commercial cleaning industry. And it shows! Through both their personal appearance and their business acumen, they exude a warm, bright, and sincere spirit. It's instantly evident they are men of integrity who take pride in themselves, their community, and this profession they feel called (and blessed) to do.
In addition to being professional themselves, they do professional work. They offer and guarantee superior cleaning services to every client – no matter how big or small the client's space! From one-room lofts to multi-level warehouses, Reliable Tower embraces and manages each account as if it were their own business or home they were maintaining.
Third, they employ, train, and empower a team of individuals who respect and reflect the Tower Reliable philosophy of displaying integrity at all levels of the operation. All Tower Reliable employees are fully trained both on and off site ~ with newer staff members shadowing loyal, seasoned workers before being assigned a space or area on their own. Owners Chris and Carlton take pride in their training program that not only encompasses modern and eco-friendly cleaning techniques and products for both old and new surfaces, but also emphasizes respect for a client's property and being diligent in securing that property at the end of a shift. All staff members sport Tower Reliable uniforms and badges; this not only contributes to a sense of camaraderie among staff members, but also makes them easily recognizable to client employees, tenants, management teams, and security personnel. Further, each account is manned by a supervisor and a team leader who are equipped with two-way radios and cellular phones ~ ensuring quick and easy access to Chris or Carlton, other employees, and/or security, if/when necessary. They uniquely combine traditional family-owned and operated business values with state-of-the-art advanced, 21st century technology.
Next, Tower Reliable offers more services and more options than any other privately-owned cleaning service in NE Ohio. Providing a myriad of full-service daily, weekly, monthly, or periodic cleaning services not only to private schools, academic institutions, single offices, hospitals, factories, retail outlets, restaurants, automotive dealerships, multi-story office buildings, multi-tenant buildings, commercial warehouses, medical facilities, health clubs, movie theatres, and industrial facilities, but also to rental properties, apartments, and private homes, Tower Reliable specializes in the design and provision of customized contract cleaning services tailored to each client's particular unique needs, budgets, and objectives.
Finally, and perhaps one of the most critical key ingredients that make Tower Reliable shine above the rest ~ is that Chris and Carlton work with every client on a personal level. When a new or established account representative gives them a call, the client can be sure he/she won't be confronted with an endless voice menu, a mail inbox that is invariably full, or a secretary that might take a message and have someone call back later.
When you contact Tower Reliable, you will have the ability to speak directly to one of the owners; they are available 23.5 hours a day (!), 7 days a week. They are a tower of reliability, built on a foundation of excellence and integrity.
Contact them today for a free consultation and a free quote on your commercial or residential cleaning project. phone:
(216) 536-2909 or (216) 235-0263
email: towerreliable@att.net
Would you like a feature article written about you or your business? Contact us for details! (216) 475-2963